dreamworks animation studios are pretty bad amirite they never make any good movies mmmhmm all their movies suck no emotional centerpiece at all nope or good messages for kids yeah only dumb jokes and they have no aesthetic appeal at all yeah they're all super ugly compared to disney or pixar or whatever right yeah dreamworks is really lame My problem with Dreamworks...
11 tags
Principled Puppetry (Stuff you probably know)
Background: This is a draft I used today in a workshop I assisted with. It's quite bit rough, but I thought I'd share some of it. A lot of it is based on observations of other kinds of puppetry, as well as what I've found works for me The general concept is heavily inspired by animation principles, as I regard puppetry as a form of animation. Here goes… Posture Simply...
8 tags
Toronto Comic Jam
Howdy folks, I thought this would be a good place to promote one of the cooler scenes I recently hooked up with. The Toronto Comic Jam is a group which meets on the last Tuesday of every month - all are welcome - and it's a really neat concept where artists of all skill levels are invited to pick up incomplete pages and add to them, collaborating on short stories. It kinda reminds me of...
Pareidolia: fuck-no-my-little-pony: Rabid Idiot... →
fuck-no-my-little-pony: Rabid Idiot Brony: mjolkk: Rebloggable rage post, as requested. Missy: This is what is so… fuck-no-shitty-fandoms: rabididiotbrony: mjolkk: Rebloggable rage post, as requested. Missy: This is what is so aggravating about… I'm just going to preemptively say that freedom of speech is one thing. A sense of tact, decency and self-awareness is...
5 tags
A few friends and I have been working on a...
Roosevelt Grier
Watch
Student animation projects are quickly becoming my favourite kinds of animation. There is so much amazing talent created in so many styles and they're all so rich to watch.
kerogero: databat: kerogero: databat: valbino: tegaki you do know that firebenders can have personalities besides "fiercely competitive angry jerk" right NOPE ALL FIRE BENDERS ARE ANGRY ALL OF THEM Such hotheads :V YOU ARE ON A PUN-SPREE TONIGHT I'm like this all the time :D You're on fire.
On Learning to Draw
So I'm no artist or anything, but after many moons of studying over the last seven months, the way shapes fit together just sorta clicked for me. I've been working on rough storyboard ideas and scene layouts and even before my pencil hits the paper, I'm getting a good sense of what would work vs. what wouldn't work. My characters are beginning to take shape more quickly,...
Merry
Subway Plan, Twenty-four Grand The Ford plan's broken down the mayor makes a frown he's lost control he has no pull with the council of our town Oom-pa-pa Oom-pa-pa Oom-pa-oom-pa Oom-pa-pa Oh what funds? There aren't any there, Do you have twenty-four grand to spare?
If you live in the United States and don't have... →
safaiaryu: omega—kitten: spoken-nerdsfinesthour: botulizard: fattiesinlove: repede: cakemeister: Today in Useful Fucking Things That No One Tells You About: the Prescription Assistance Program (PAP) offers a discount drug card to uninsured Americans. The card is accepted at over 56,000 pharmacies nationwide, including CVS, RiteAid, Walgreens, and Safeway, and offers a discount of up...
Good show today. Just one hitch...
Building up positive vibes for the team: *ambushed at door* - "The audience here likes us! I think I know how the beatles felt!" Snappy, crushing retort: "You're building yourself up a bit much, don't you think?" I don't think there's anything wrong with trying to share a sense of self-confidence and pride with the team - we need to look good...
3 tags
Flash Animation Lip-synch Tutorial →
This is a flash lip-synch tutorial created by Shmorky, who creates the Flash Tub content on Somethingawful.com. It demonstrates three approaches, from time efficient & cheap to detailed and painstaking work.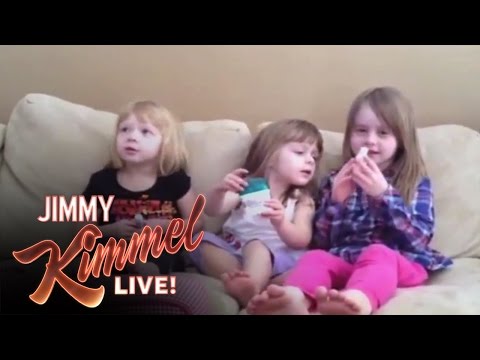 Completely Random Reminder!
I just remembered, and thought I'd mention to everyone: Remember to check your smoke and CO detectors! Test your other services, too! Be safe and have a happy holiday!
It's not what you think...
I am not literally in tears from the Mother song in the Chipmunks Adventure. For you see, I am a tough guy who has sudden, acute allergies to everything in my vicinity whenever I think of those lyrics… Wish I could slow down The hands of time keep things the way they are If she said so I would give her the world If I could… I would This part especially does not cause me to melt...
inkydonkey: miyomo: zimie-stef: pookie-is-a-corewhore: Take this Disney quiz to see what character you are! spacestepmom: purpurastar: Yes. ok this makes sense I guess I can't put the picture here from my phone, but I'm Mickey Mouse apparently. I can't say I agree It must be the ears.
oh please
kerogero: skysscribbles: kyleehenke: what kind of dude drinks their coffee black unless they're just trying to look manly don't you EVEN hate on me for dumping creamer in mine mister I see you judgin My mom drinks her coffee black XD I have no idea why. I tried it and it was disgusting. My brother likes it black. I drink it with soy milk. It's not always about manliness - if...
Fun fact: it's easier to close your tumblr account than to figure out how to change your avatar.
Lets try a new theme!
I've decided to dress my account up a bit more than usual. Also, new avatar - Leeper - a puppet I bought from Trish Leeper, who was totally awesome as Ma Gorg in 1984 and remained so when I took one of her workshops last year!
4 tags
Feedback
Our new team did our new premier. After several weeks of training, we went to our first show and we performed what I thought was an amazing first show! One of the group directors reviewed our performance and offered some feedback. Of all the first-time shows I've been a part of, I think this was the strongest one yet. And the best part is knowing that this new team is going to get better. I...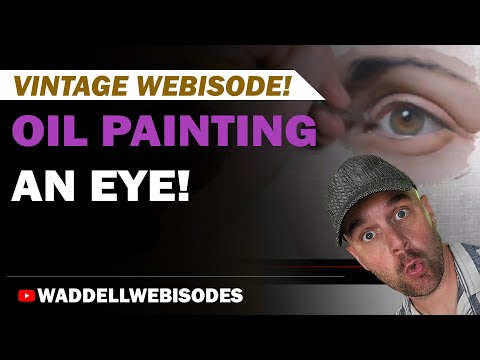 Dear Santa...
This has been an awesome year, and I've been awesome right back to it. But you know what would make it more awesome? The Animator's Survival Guide by Richard Williams and The Illusion of Life by Frank Thomas & Ollie Johnston. Have your elves make perfect bootlegs of those books and drop them into my room, and I promise that over the next year I'll use what I learn to bring a...